It's election year here in Argentina and the economy is dropping and everyone's super politically polarized right now.
For me, the most worrysome issue right now is the rising crime, which is reaching critical mass here. Just 2 days ago, a gentlemen arrived home from work, was putting his car in his garage and as he got out to close the door, 2 delincuents came up to him and shot him twice, point blank in the face the other in the chest and stole his car right out of the garage including other items. This happened at like 6 in the evening.
Also, my wife went to the supermarket 2 days ago and saw two guys on a motorcycle being chased by a pick-up truck down the main avenue ( broad daylight ) and the guys in the truck on the passenger side had their arms out the window with a big revolver in each hand. Looks like they were chasing these guys on the motorcycle so don't know if it was drug related, road rage or maybe an attempted robbery by the guys on the bike and the owners chasing them? They steal motorcycles and cars here virtually "Daily" at "all hours of the day" and night to be quite honest. Some estimates are about 30 to 40% of all motorcyles on Arg's roads have been stolen.The news paper says that 2 drug cartels have located themselves in our city and are now fighting over control of "the territory"
My best friend was robbed in Nov of 2013 and shot in the back twice in his living room by the burglars. Another couple we know ( that has returned to the US ) was robbed twice in 2 weeks at gun-point last July. Several Taxi drivers were killed last year. Their were two shootouts with police last year within about 5 - 6 blocks of my home due to robberies that went bad, and we live in a comfortable middle-class neighborhood. Their have been several express kidnappings, two are still missing, one from earlier this month.
Robberies are through the roof, several in my neighborhood, the shop owner on the corner one block from my house told my wife to be "vigilant" that their have been strange faces walking in the neighborhood and she's heard about several robberies happening. We routinely hear house security alarms going off at night throughout the neighborhood. Today they've assembled a huge March and protest downtown pleading with the gov't to do something about the rising crime which is getting worse and worse. We've already been through one robbery here, everyone we know has a story....we're trying to get out, but the visa process takes time.
Winter is notorously when crime is at it's worse here, people will tell you. It's colder, darker, less light during the day because the days are shorter. Also, while the tourists are here during summer, they are the main targets, but now that they are gone, the local population returns to being their "choice prey" I could go on and on and on....
I'm asking for prayer from those of you that are christians and believe in God, prayer of protection over my family and I, our comings and goings, over our home...
it's getting bad again and I'm really concerned about it......
---
11 comments on "Crime is really starting to spike out of control here again in Argentina!"

martynspeck Says:
Tuesday, March 31, 2015 @8:53:58 AM
May the Lord set His angels about you and keep you safe.


EricBluegrassFiddle Says:
Tuesday, March 31, 2015 @9:34:39 AM
Thanks martyn I really appreciate that.....it's tough right now having a 3 year old. My wife was really REALLY freaked out by those guys in that truck with guns chasing that motorcycle...she was afraid they'd start shooting... Also last night on the way home from work at an intersection their was a city bus that was robbed and the police were there with cameras...just 5 blocks from my house :(

fiddlepogo Says:
Wednesday, April 1, 2015 @7:46:44 PM
That's right.... you're in the Southern Hemisphere.... winter is on it's way IN, not OUT.

EricBluegrassFiddle Says:
Thursday, April 2, 2015 @5:56:22 AM
Yes winter is when the crime really spikes unfortunately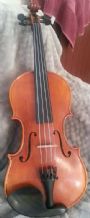 moonlitday Says:
Thursday, April 2, 2015 @7:06:17 AM
Stay safe Erik. Thinking of you and your family.

EricBluegrassFiddle Says:
Thursday, April 2, 2015 @10:17:34 AM
Thanks. I already had two banjos and a guitar stolen in a burglary here two years ago. We are checking to see if their are areas of our home we need to check for weaknesses.

Rene Says:
Friday, April 3, 2015 @5:41:17 PM
I consider it a honor to pray for protection for you and your family. Our God is awesome. Please keep us posted.

The Lord shall fight for you and ye shall hold your peace Exodus 14:14

You've got the greatest warrior fighting for you

EricBluegrassFiddle Says:
Tuesday, April 7, 2015 @10:19:26 AM
Thanks - Last Sunday night, a block and a half away I saw the police, they had a guy against the wall..looked like he had tried to open the garage door of the neighbor there. Also, we've been seeing alot of strange characters walking about, that aren't from the neighborhood. Also, while a lady went out to eat, a couple of knuckleagds climbed her roof and opend a hole in the top to get in, luckily they were seen by a passing car. This was about 5 blocks away.

Humbled by this instrument Says:
Saturday, April 11, 2015 @2:43:00 PM
I must not have read correctly or else you made some mistake--you say you had some banjos stolen? Banjos? Stolen? Around here I don't think they allwo them in landfills.

(Stay safe, Erik, and keep us posted. Wow. As my prof used to say, "The thin veneer of civilization so easily washes away....")

EricBluegrassFiddle Says:
Sunday, April 12, 2015 @3:23:50 PM
Yes 2 years ago our home was broken into. My deering goodtime, pisgah fretless banjo, flamenco guitar and 2 laptops along with baby clothes and money were stolen. Got both my banjos back 4 months later, but the clothes, flamenco guitar, computers never seen again

EricBluegrassFiddle Says:
Monday, April 13, 2015 @5:46:47 AM
They robbed an ice cream shop about 3 blocks from where I live on Saturday in broad daylight, about 2 - 3 in the afternoon. Came in, face wasnt covered, nothing. Robbed the owners and all of the clients that were sitting inside. It's a VERY busy location, a main avenue and a busy thoroughfare, very brazen. I go there with my wife and son at times, but not recently.
You must sign into your myHangout account before you can post comments.