Alas, The Poor Banjo & His Fellow Instruments, For I knew Them, Horatio.
Seems like nobody in Jackson, Mississippi want's to Jam. I've got the Location, Plenty of parking, Large Kitchen to use, Air Cooled in the Summer and Heated in the winter, Over 4,000 sq' of floor space, A sound system and a Stage.
I wonder what the problem could be? Probably no Serious Pickers in Jackson, Mississippi. I suppose like Tigger...I'm The Only One!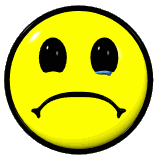 TTFN, Ya'll
( FP2 )
---
9 comments on "To Jam, Or Not To Jam, That Is The Question Horatio."

richdissmore Says:
Saturday, November 19, 2011 @9:26:39 AM
have you really looked put up a little card at any music store or market with there are places to put up builtions note like .wanted people to jam with banjo guitar ,harp, fiddle ect then name place and time or call phone no.. there has to be some body out there that wants to jam i went to my barber shop and found a guy that wants to jam with me that was 11-18 - 2011 you have to look and try harder good luck

fiddleplayer2 Says:
Saturday, November 19, 2011 @3:26:56 PM
I done did everything cept pay peeps to Jam. Been trying for over a year now so I guess it's time to throw in the towel and stay a closet picker. :(

( FP2 )

mudbug Says:
Sunday, November 20, 2011 @3:01:15 AM
Sorry to hear there's noone in Jackson. I've driven through there and it looks big enough to have some musicians, but I know what you are going through. I look on craig's list and all I see are rock bands and metal bands and folks who think they're going to attract "major label interest". Oh and the odd post looking for a band to play for their wedding for a free meal and the "exposure". Man what a musical wilderness our modern culture has become.

fiddleiphile Says:
Sunday, November 20, 2011 @4:34:44 AM
Hey Mudbug, do you have that number and address?

Tommys dad Says:
Sunday, November 20, 2011 @12:51:49 PM
This doesn't make any sense. Post an invitation to fiddle hangout folks in your area let them contact you on the site. Perhaps you might specify what level players are welcome and the kind of music you play. some people just need to know (like myself) what they are walking into. Don't give up yet!

bj Says:
Monday, November 21, 2011 @9:33:29 AM
What I did--
Ad on Craigslist
Notice in EVERY community calendar, whether print, radio, web based, TV, whatever. For my area there are a lot. Every newspaper has one in the paper and one on their website, so do the local radio and TV stations.
Make friends with some of the local PBS station DJs who play programs of music similar to what you'll be jamming. Ask them for a mention on their show.
Posts on ALL the fiddle/banjo/guitar etc forums and posts in all similar calendars, like the ones on fiddlehangout.com, banjohangout.com, mandohangout.com, etc.
Post on folkjam.org
Press release sent to all your local papers, radio stations and TV stations.
Flyers out at other jams for other genres. I put flyers for my oldtime jam out at all the bluegrass jams and all the irish trad jams.
Flyers up at all the local music shops on their bulletin boards.
Send flyers to the local arts council and ask them for a mention if they have a newsletter.
Flyers to all local school music departments, whether high school or college.

There are probably a few I missed, but that should get you a few players.

mudbug Says:
Tuesday, November 22, 2011 @2:12:46 AM
Wow, BJ, that's some serious PR.

fiddleplayer2 Says:
Tuesday, November 22, 2011 @7:55:59 AM
bj, Great suggestions. However, As mentioned in earlier post I've done everything but PAY pickers to Jam. So, after 2 years of trying I'm throwing in the towel. I appreciate all the responses though.

I've never had this problem anywhere else. I remember when I was in Alaska if you mentioned there was going to be a jam some where 30 to 100 pickers would show up.

I remember at one jam session we had in Anchorage the Governor and State Attorney General showed up with Dobro & Fiddle in hand. Ahhh to be able to go back to those days.

( FP2 )



FiddleJammer Says:
Thursday, November 24, 2011 @5:24:02 PM
Then, I'd have to throw in this suggestion - Make a special event and invite folks from out of town. Sometimes, that's just the critical mass you need to prod some locals or regionals into getting together more often.

Cheers,

Terri
fiddlejammer.com
You must sign into your myHangout account before you can post comments.