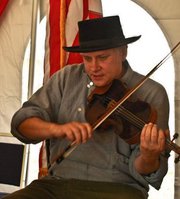 Teaches Lessons: In Person
Levels: Beginner, Intermediate
Teacher Since: 2007
Pricing: 25/ per 1/2 hour
Listing Created: 5/15/2012
Listing Updated: 5/15/2012
More About Me
I play most folk styles,celtic,cajun, early country, bluegrass,old time blues,etc. my method is very hands on and I listen to each student's goals and try to help achieve them. I place emphasis on timing,tone and improvisational skills- the things you need to feel comfortable in a real jam setting. I teach from my home, and also at kcstrings in Merriam.
Comments
Jamey Logan was the famous musician of the time he got much populerty at very young age it has to describe the functions to read. I need to get know more about him so I read edubirdie reviews they have all data about some more musician along with their albums on it. - Idona Richmond
You must sign into your myHangout account before you can post comments.