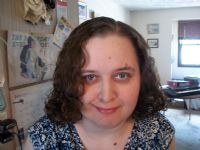 Teaches Lessons: In Person
Levels: Beginner
Teacher Since: 2003
Pricing: 15
Listing Created: 11/18/2011
Listing Updated: 11/18/2011
More About Me
see bcindyfree Lucinda Kerrigan for my profile, thanks!
Comments
Hi Lucinda. My name is Don Buedel and i saw you posted on Fiddle Hangout. I'm not looking for lessons, but I wanted to say hi since we're neighbors. I perform old time fiddle tunes at festivals and various venues around the Midwest. Recently we (myself and Joanne Long) played for the Civil War Days at Logan College.
Hop[e to run into you soon! - modon
OOPS!
Forgot to mention I'm over here in Murphysboro. - modon
You must sign into your myHangout account before you can post comments.