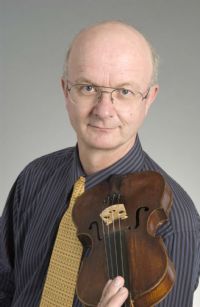 Teaches Lessons: Online
Levels: Beginner, Intermediate, Advanced
Teacher Since: 1977
Listing Created: 11/17/2011
Listing Updated: 9/12/2019
More About Me
Fiddle, mandolin, guitar, tenor guitar and improvisation instruction from Pete Martin. In person lessons in Seattle, Issaquah and Bothell, WA. Skype lessons anywhere else.

My main goal is to have people discover the fun of music. The lessons stress having a good time while learning how to play the instrument and and the skills to play music with others.

Styles taught include Bluegrass, Oldtime, Jazz and improvisation.


"Pete Martin is an impressive multi instrumentalist"
Society for the Preservation of Bluegrass Music Association (SPBGMA) - Bluegrass Music News

"Pete Martin is a national class mandolin and fiddle player"
Portland Oregonian

Performing Credits:
- 1994 National Adult Fiddle Champion, Weiser, Idaho.
- 1983 Top 5, Walnut Valley National Mandolin Contest, Winfield, Kansas
- Appeared on the Nashville Network Bluegrass show "Fire on the Mountain" with the Skyline Drifters
- Has performed and recorded with many Northwest artists

Teaching Credits:
- Private lesson teacher for over 40 years
- Taught at numerous summer music camps and group workshops
- Regular instruction columnist for the national quarterly "Mandolin Magazine"
- Author of 14 instruction books for fiddle and mandolin

For more information, free book downloads, instruction videos and more, go to www.petimarpress.com, www.Jazz-Mandlin.com, email pete@petimarpress.com, or call 206-367-9756.