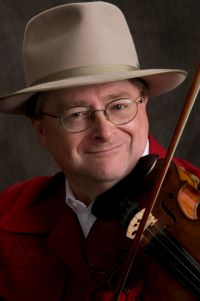 Teaches Lessons: Online, In Person
Levels: Beginner, Intermediate, Advanced
Teacher Since: 1986
Pricing: $50 per half hour or $75 per hour
Listing Created: 2/28/2014
Listing Updated: 2/27/2017
More About Me
For me old-time fiddling playing is a great and fascinating, sometimes all consuming hobby. There's something elegant and beautiful about melodies that are bound by the rules of two parts - two times through each part - lather, rinse, repeat - that keeps me coming back for more.

I started playing fiddle at age 14, inspired by players in a fiddler's contest at the Boone County Fair in my native Missouri. I had a lot of help and encouragement along the way from older master fiddlers from Missouri like Taylor McBaine, Pete McMahan, Cyril Stinnett and Bob Holt to name a few.

Hope I can keep it going for many years to come.

Happy Fiddlin' All!