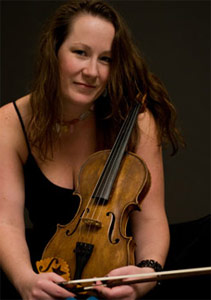 Hi Folks! Megan has agreed to do another online group workshop on Monday night, August 29th 5-6:30PM Pacific. If you haven't taken part in a workshop with Megan, you should give it a try--she does a great job of keeping it fun and interesting!
The workshop title is "More Jamming - Fiddle Style" and here's the full description:
There can never be enough tricks and tips to being a successful jamming fiddler. Whether it be a bluegrass jam where you're desperately wanting to participate but aren't sure how, or an old-time jam where you're not sure how to play all those great old tunes with the word "possum" in the title, there are ways to succeed and Megan Lynch can help you. This workshop is for advanced beginners to advanced players who want to know how to get the most out of every group playing experience. Bring lots of questions!
You can register online here--cost is $20.
Not sure how these online workshops work? Visit the workshops FAQ page.
Learn more about Megan at her website FiddleStar.com